MENU
LOCATION > SARAJEVO
SARAJEVO


WHERE EAST MEETS WEST
Sarajevo is the capital of Bosnia and Herzegovina, a country in the shape of a heart placed in the heart of Europe.
If you take a closer look at Sarajevo, you will see much diversity. If you look for amusing life, you will find it here. In this Olympic city placed in the crossroads of civilizations, for centuries there has been created a unique culture, architecture, cuisine and beauty of living in its entirety. This small yet dynamic metropolis, placed in the river valley surrounded by gorgeous mountains, offers a complete experience of all four seasons.
While combining the best of East and West, Sarajevo offers very rich social and night life, keeping the human scale and oriental charm.
www.visitsarajevo.ba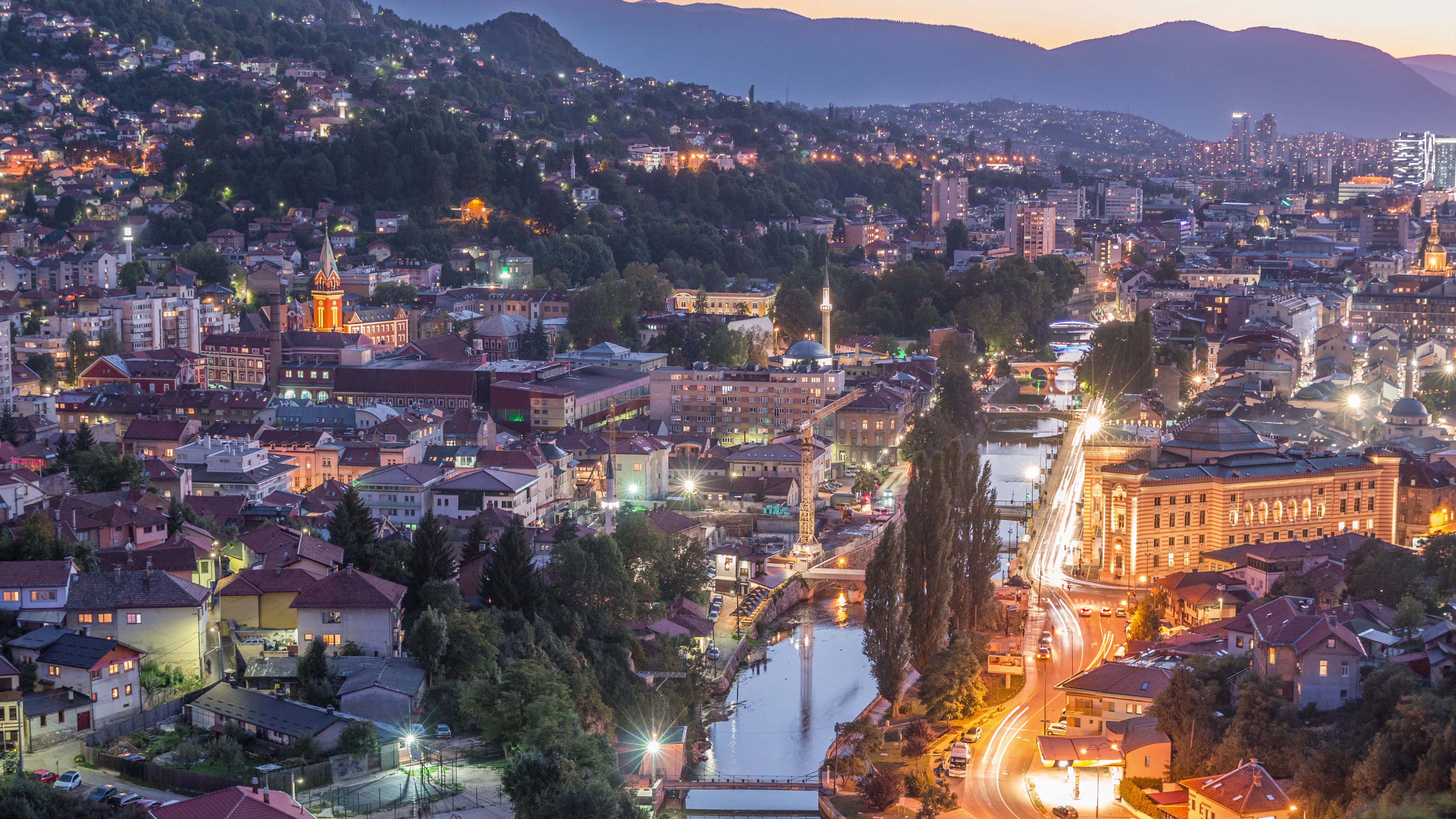 LOCATION > CRNI VRH
CRNI VRH


GREEN OASIS IN THE CITY CENTER
Despite the fact that Park Residence is located in the very center of Sarajevo (one kilometer away from the Presidency of BiH building, one kilometer away from city's sport centers and university hospital, three kilometers away from the Old Town – Baščaršija), its unique position on the hill enriched with vegetation creates a feel of living in a green oasis. The location is naturally isolated from the city crowd and intensive traffic, which makes a significant impact on the air quality, level of noise and comfort of living. The panoramic glass walls enabled fantastic city view (towards south, east and north) or the park surface which is 30.000 m2 bordering with the complex on the west side.

The Park Residence condominium is located above Marijin Dvor, at the top of Odobašina Street, continuing to the park area of 30.000 m2, where the Regulatory Plan envisages a new recreational zone.

Among the contents within 500 meters away from the very location there are public and private kindergartens, public and international primary school, as well as secondary school with internationally recognized program. Nearby, there are also institutions as follows: the Building of Presidency of Bosnia and Herzegovina and the Parliamentary Assembly of Bosnia and Herzegovina, the most important city malls and business centers, two Olympic sport halls, city stadium, General Hospital and Clinical Centre.


CONTACT US
PARK
RESIDENCE
---
Crni Vrh 12, 71000 Sarajevo

+387 33 844 500

+387 61 222 333

sales@parkresidence.ba

www.parkresidence.com