MENU
PREMIUM
LIVING
A better concept of living
ABOUT US
HIGH QUALITY,

RELIABLE AND INSPIRING PROJECTS
After a series of successfully realized constructing projects on local, as well as global level, among which in BiH there are residing complex Bolgrano in the Sarajevo residential area Šip, hotel Monti on Igman, and hospitality object Sunnyland on Trebeviću, the group of investors is about to develop the project Park Residence.

In order to ensure permanently high living standard, we will establish the Park Residence Facility Management aimed at professional managing and maintaining the complex, as well as provision of additional services to residents.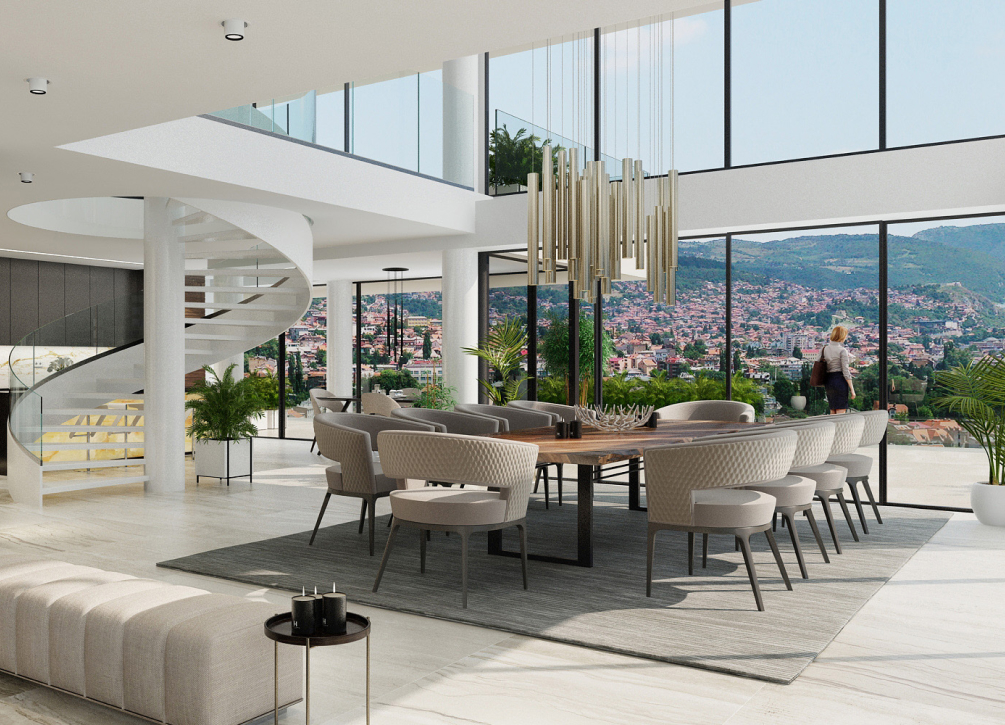 AT YOUR MOST IMPORTANT ADDRESS
THE LIFE

YOU
DESERVE
A BETTER CONCEPT OF LIVING
Through the Park Residence Project, we create an ambient which makes Sarajevo even better place for living, where families will have more convenient life, where people will have more free time for themselves, as well as healthy life habits. Our vision is to create the highest standard of urban living, and therefore the Park Residence differs from the standard residing complex in a way it offers diverse services envisaged only for residents, besides offering convenience and privacy of your apartment. Such concept of living gives to everyday life diversity, comfort and safety, not only on the living surface of a housing unit.

The Park Residence is composed of five residential buildings connected with heating links and elevators with all parts of the complex. Additional amenities are placed in the ground floors and mezzanine, floors being the plinth of the residential buildings. The ground floor of the complex is the part open for public to be filled out with business contents chosen to improve the quality of everyday life of residents but wider community, too.

Architectural solutions, design and quality of constructing were led by the most modern world standards, with a special emphasis on environmental protection and creation of the living surrounding best quality. Park Residence is equipped by the 24 hours video surveillance and physical security, 24 hours reception (providing to residents not only the inside control but concierge services as well), and heating connections among garages, housing units and all other contents.

In order to keep the quality of maintaining and servicing permanently at the highest possible level, there has been planned to organize long term managing the complex by the Park Residence Facility Management.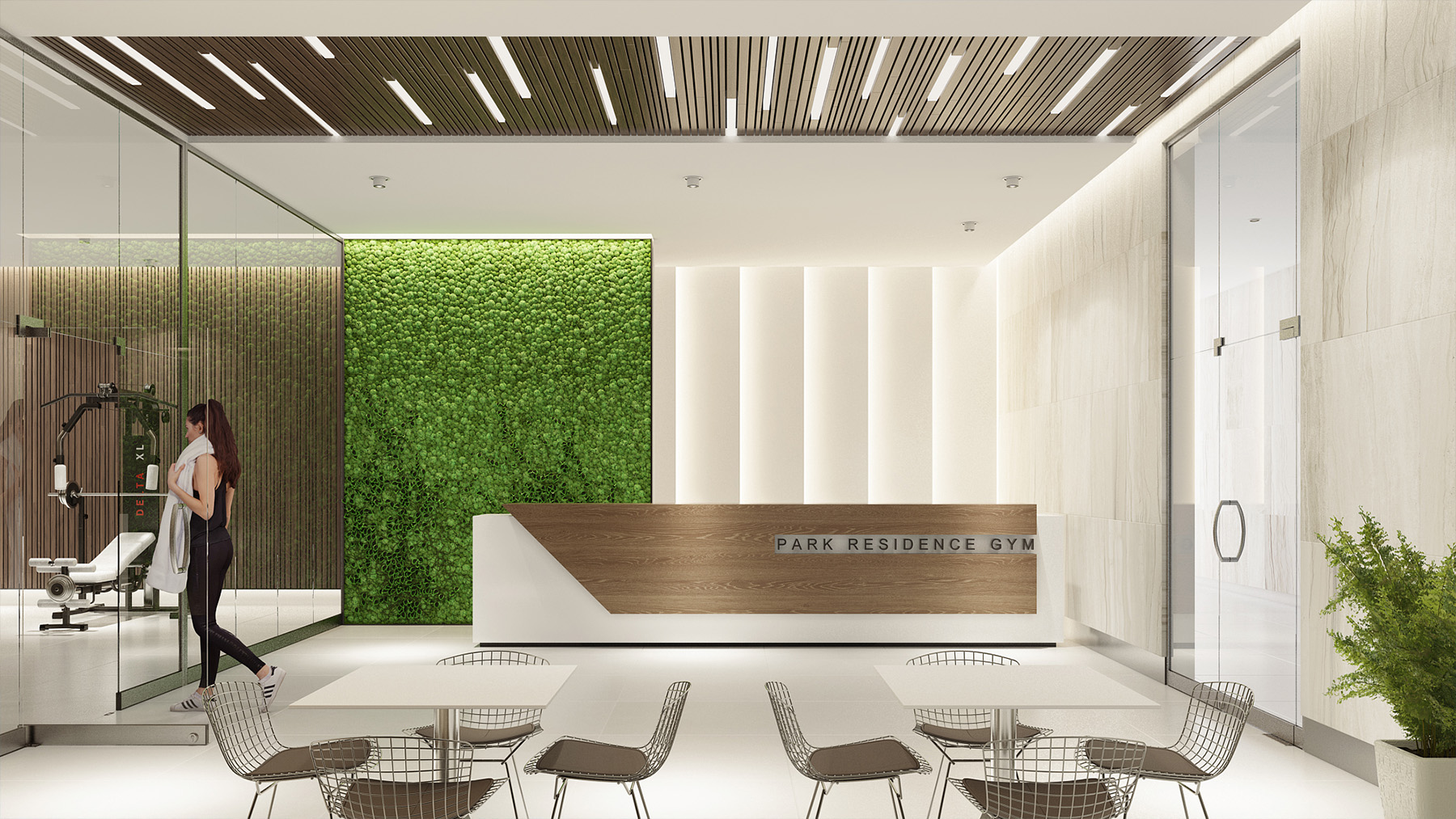 CONDOMINIUM AMENITIES > COMMON AREAS
COMMON

AREAS
Space for relaxation, sport and socializing, and numerous premium services are available exclusively to the residents of the Park Residence and their guests. In this way, we create a better concept of living saving your time and money, but, at the same time, providing everything you need in one place. The following areas for rest, recreation and socializing are:
indoor swimming pool

spa center

fitness center

indoor area for sport activities
conference room

cinema hall

playroom for children

outdoor playroom
open-air cinema

library

concierge service

bellboy service
wallet parking

car wash

dry cleaning

electric car rental
scooters and bicycles rental

mediation in renting a housing unit
Additional outdoor amenities include a plateau with landscaping and a promenade: an equipped and comfortable outdoor urban space for socialization.

Tenants can also enjoy a shopping mall with restaurants, supermarket, pharmacy, drugstores, beauty and hair salons etc., which is open for public as well.
Management of the complex and maintenance of common parts of the facility and equipment of Park Residence includes activities in order to maintain safety, functionality, hygiene and appearance of the facility, but also to maintain high quality housing, and includes the following items:
24 hour physical surveillance

24 hour central video surveillance of common areas

24 hour reception

service management mobile application
access control system

access control system for guests via video intercom

functional wi-fi network

regular cleaning and maintenance
connection with the notification center of the authorized agency for protection of people and property

regular maintenance and restoration of green areas and horticulture

picking up waste in front of housing units and disposing of it in appropriate containers

maintenance and repair of common areas and installations




CONTACT US
PARK
RESIDENCE
---
Crni Vrh 12, 71000 Sarajevo

+387 33 844 500

+387 61 222 333

sales@parkresidence.ba

www.parkresidence.com